$100,000 Super Catch Promotion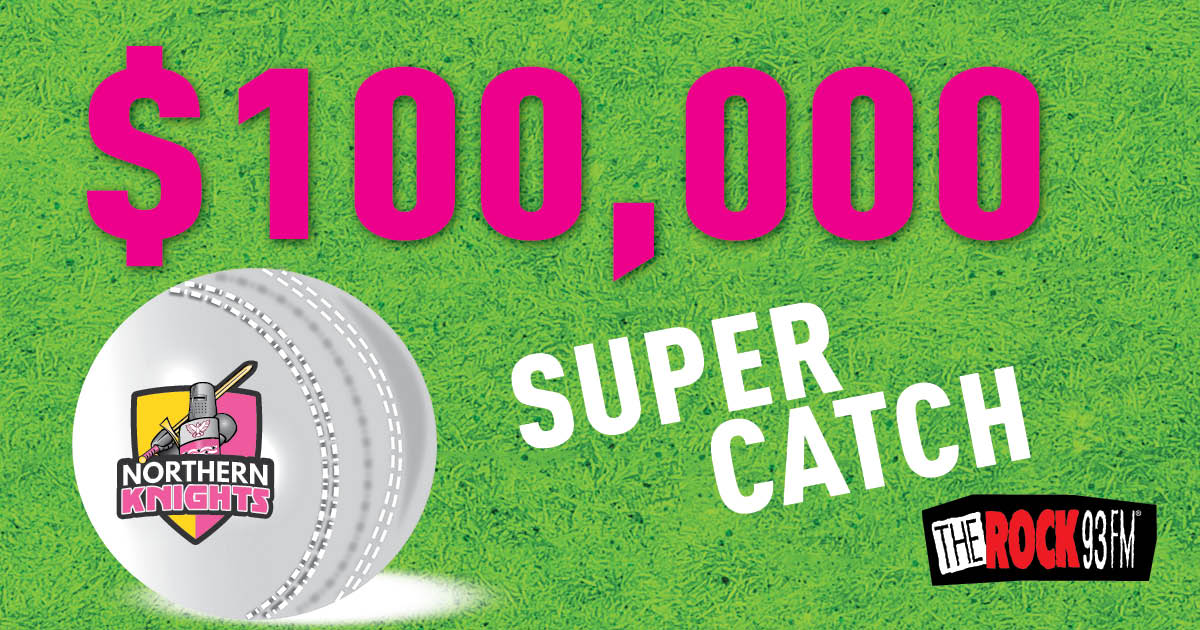 IT PAYS TO BE AT THE GAME!

Get your chance to get your hands on $100,000 by heading to the Georgie Pie Super Smash series at Seddon Park. Stand on a 2m x 2m platform and take a clean catch of a "six" and you will win $100,000! To get your chance to win either listen to The Rock Waikato radio station and text your name and "CRICKET" to 3520 or enter at the game to have a go during the second innings. While you are in the Catching Zone you and up to 9 friends can enjoy a prime view and the hospitality of Good George.
Promotion Overview
The NORTHERN KNIGHTS $100,000 SUPER CATCH promotion gives participants the chance to win NZD$100,000 cash. One person is chosen by The Rock Waikato radio station to stand on a 2m x 2m platform (the Catching Platform") for the first innings of the Northern Knights matches at the Seddon Park Georgie Pie Super Smash Games. If the Match ball is hit over the boundary ("a Six") and is caught on the Catching Platform by the Participant and is deemed a Winning Catch by the Promoters then the Participant will win the Prize. If the Participant is not successful at catching a Six, then at change of innings another Participant is drawn to stand on the platform for the second innings of the Match. There is only one chance to win the Prize each Match, if a Participant makes a Winning Catch they will withdraw from the Catching Platform and no further Participants will be drawn for the remainder of the Match. Qualifying games are at Seddon Park on 6, 12, 20, 26 November and 5 December. You must be 18 years and over to enter. Click here for ticketing and game details.
Click here for full terms and conditions.