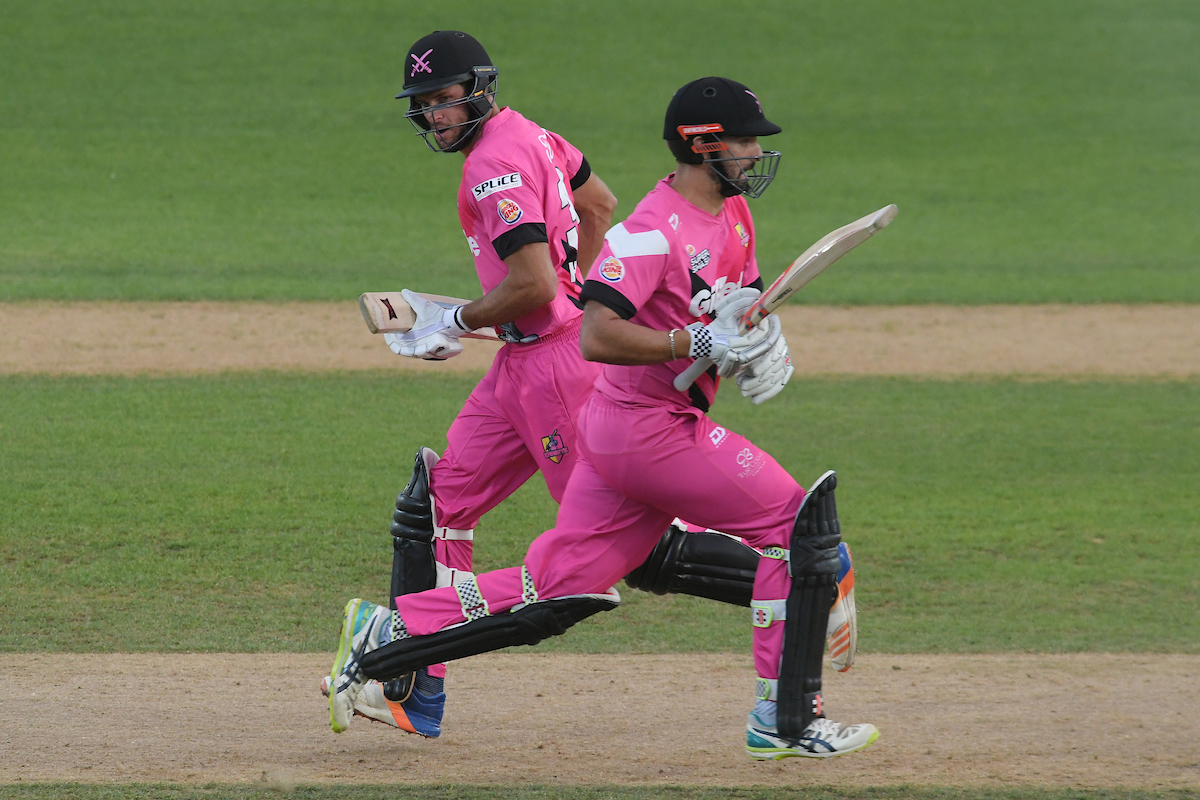 The Knights are back on home turf tomorrow as they look to secure a first-place finish and Grand Final hosting rights in the last round of the Burger King Super Smash.
While the three sides advancing to the Finals are confirmed, the final placings are still wide-open.
The Grand Final can only be hosted by the Knights or the Auckland Aces, while the Elimination Final could be hosted by either of these sides, or the Central Stags.
The Knights are sitting in the box seat and can only be pipped for first-place if they lose heavily tomorrow and the Auckland Aces secure a big victory over the Central Stags.
This means that the Knights will be hosting a Final of some description next week.
Tomorrow's match at Bay Oval is also the last at the venue in what has been a busy 2018/19 season, and Tauranga-local and Knights captain, Dean Brownlie, is excited at the prospect of playing at the Mount once again.
"It's great that we get the chance to secure a home Grand Final in front of our crowd at Bay Oval," said Brownlie.
"They've had a lot of cricket over the summer, hopefully they turn up one last time and help us try to reach the Grand Final."
Brownlie did however illustrate that the Knights still have a job to do in tomorrow's match and that a Grand Final is by no means secured.
"We're not getting too far ahead of ourselves though. Thoughts are on tomorrow's match and nullifying the threat of Otago," Brownlie said of tomorrow's game.
"They've played some good cricket but maybe haven't had that slice of luck you sometimes need to get the results, so we know we'll have to be at the top of our game to try take the element of luck out of the equation."
BUY TICKETS TO THE MATCH HERE: https://bit.ly/2Ei4NcK
KNIGHTS BURGER KING SUPER SMASH SQUAD - ROUND TEN V OTAGO VOLTS - SATURDAY, FEBRUARY 9, 2019, 7.10pm, BAY OVAL
Dean Brownlie (c)
Kyle Abbott
Corey Anderson
Peter Bocock
Joe Carter
Daniel Flynn
Zak Gibson
Brett Hampton
Nick Kelly
Tarun Nethula
Neil Wagner
Joe Walker
BJ Watling