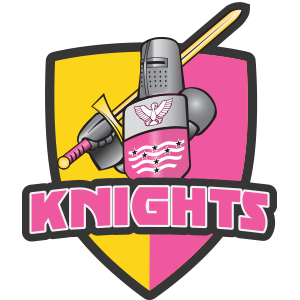 The Knights season for this year's Burger King Super Smash will feature a new partner, a new coach and new lights. The Knights schedule features 5 games across their home venues with 3 at Seddon Park and 2 at Bay Oval. The match against the Auckland Aces on the 16th December will be the first under lights at the Bay Oval for the Knights.
New T20 Head Coach for the Knights, Gareth Hopkins is looking forward to an action packed series saying "The plan this year for the team is to keep up momentum and match the fast nature of the competition. T20 is exciting and challenging as you need to find a balance for playing smart, strategic cricket while putting on a good show for the fans."
With the announcement of the schedule also comes the announcement of a new competition partner for the Super Smash with Burger King signing up as the naming sponsor.
Home Schedule for the Knights in the Burger King Super Smash:
Friday 15th December, Seddon Park, Knights vs Firebirds 7.00pm
Saturday 16th December, Bay Oval, Knights vs Auckland Aces 7.00pm
Saturday 23rd December, Seddon Park, Knights vs Otago Volts, 2.00pm
Wednesday 27th December, Bay Oval, Knights vs Central Stags, 7.00pm
Sunday 14th January, Seddon Park, Knights vs Canterbury, 2.00pm
For the full Knights Schedule Click Here