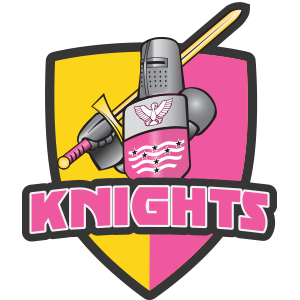 Seddon Park will play host to the first Burger King Super Smash double-header of the summer tomorrow as the Knights and SkyCity Hamilton Northern Spirit take on the sides from Wellington.
This is the first year the men's and women's T20 competitions are aligned, making tomorrow's matches an historic occasion.
Knights head coach Gareth Hopkins said the addition of the double-headers to the cricketing calendar was something that showed cricket was moving in a great direction.
"The double-headers give greater prominence to the women's game, which is obviously a good thing," said Hopkins.
"With all the double-headers being played over the coming weeks, cricket fans will not be short of entertainment over the holidays."
Hopkins has named a strong Knights side featuring a number of BLACKCAPS for their encounter with the Wellington Firebirds.
Hopkins and his team have been meticulous in their preparation for the competition as they seeks to win back-to-back Super Smash titles.
"Winning the competition last year was an amazing experience; one that required a lot of work, both on the pitch and off it," added Hopkins.
"While it's something we'll never forget, it also taught us how hard you have to work to win the title, so we have been making sure we keep those high standards, even before we step onto the park."
In the day's earlier match, the Spirit take on the Wellington Blaze in a rematch of the first Super Smash match of the season in which the Spirit triumphed.
That match came in a condensed schedule in Lincoln and wasn't subject to the same profile as the upcoming matches.
Spirit head coach Kari Carswell said the Spirit players were excited to play on the larger stage.
"This will be a new experience for some of the players, but it is something they are really looking forward to," said Carswell.
"We've put in some good performances in the Hallyburton Johnstone Shield recently and haven't necessarily got the results we might've deserved, so we're confident in our abilities on the field.
"While the result is of great importance, it will be awesome for all to just be involved in such a great day for cricket in New Zealand."
SKYCITY HAMILTON NORTHERN SPIRIT BURGER KING SUPER SMASH SQUAD - ROUND SIX V WELLINGTON BLAZE - SATURDAY, DECEMBER 22, 2018, 3.45pm
Samantha Curtis (c)
Kate Anderson
Carolyn Esterhuizen
Katie Gurrey
Brooke Halliday
Mereana Hyde
Felicity Leydon-Davis
Olivia Lobb
Lily Mulivai
Nensi Patel
Brianna Perry
Alisha Rout
Charlotte Sarsfield
KNIGHTS BURGER KING SUPER SMASH SQUAD - ROUND ONE V WELLINGTON FIREBIRDS - SATURDAY, DECEMBER 22, 2018, 7.00pm
Dean Brownlie (c)
Peter Bocock
Anton Devcich
Daniel Flynn
Zak Gibson
Brett Hampton
Scott Kuggeleijn
Daryl Mitchell
Brett Randell
Mitchell Santner
Tim Seifert
Ish Sodhi